Linguaskill Results Service allows an institute or an employer to validate the authenticity of the Linguaskill Test Report Form (TRF). By filling in details from the TRF, you can verify if the TRF report is valid or invalid.
How to access the Linguaskill Results Service
URL: https://results.linguaskill.com
Click on Check a result or Log in. You will then be prompted to register an account or login if you have already registered.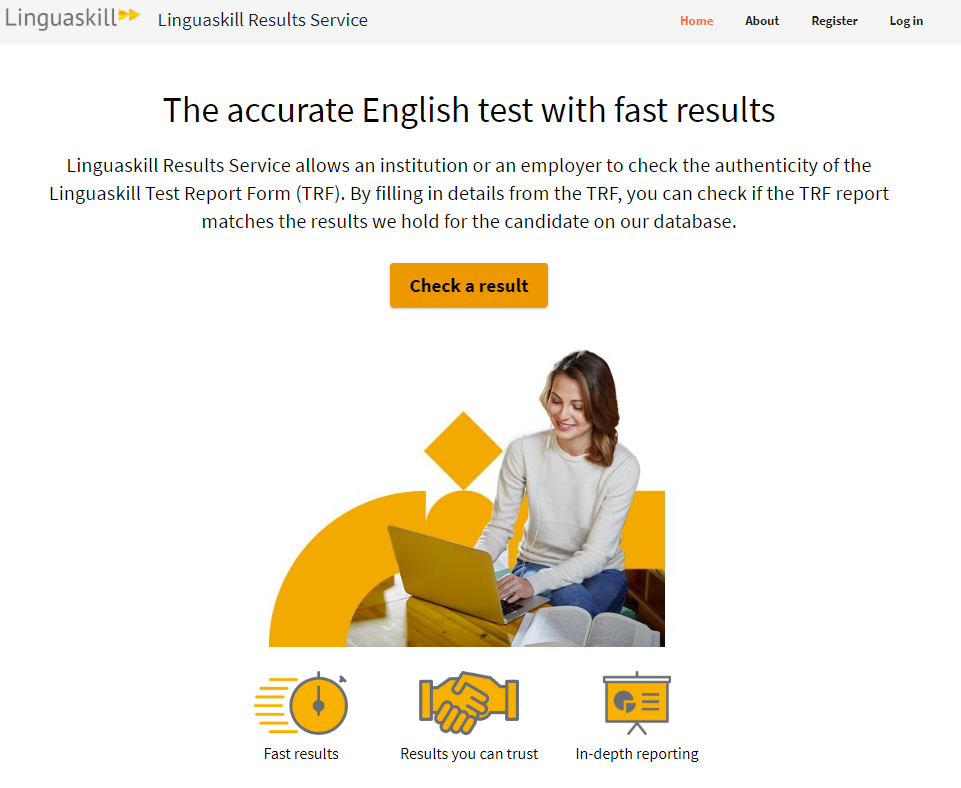 How to register
1. To Register an account, click Register Now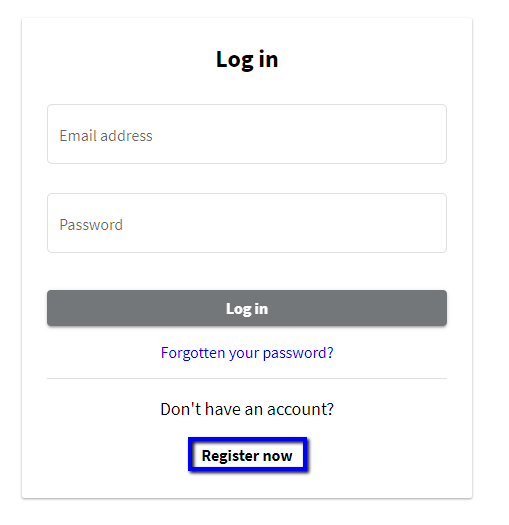 2. Complete your details and click Register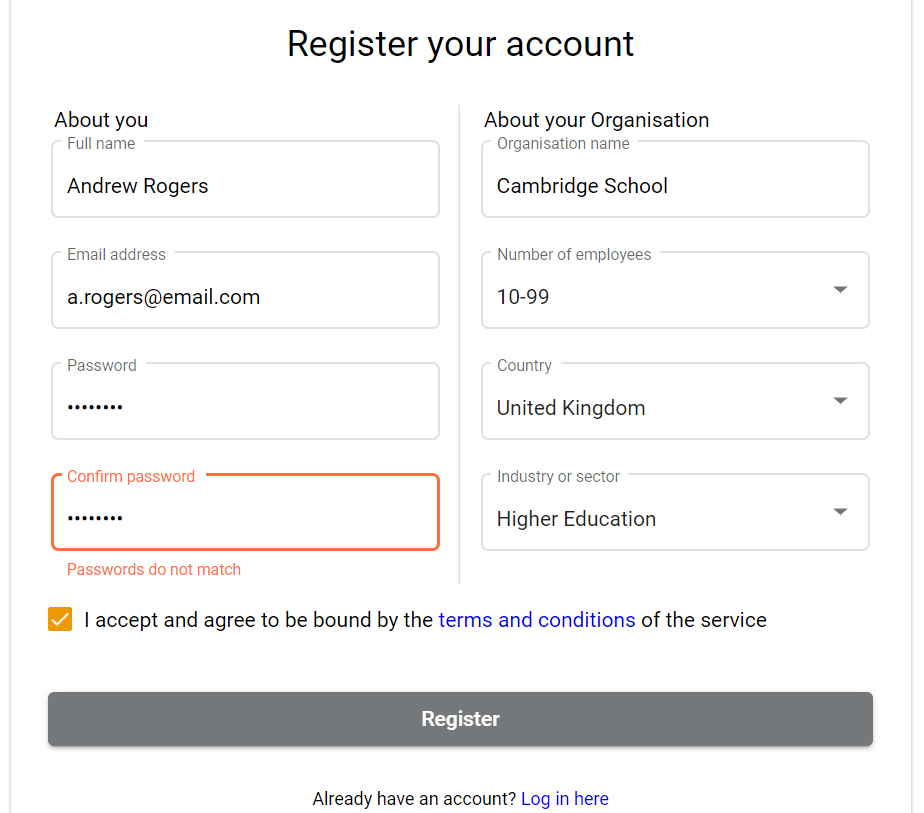 3. You will shortly receive an email to verify your email address. The email will come from noreply@results.linguaskill.com.
Follow the link to complete the process: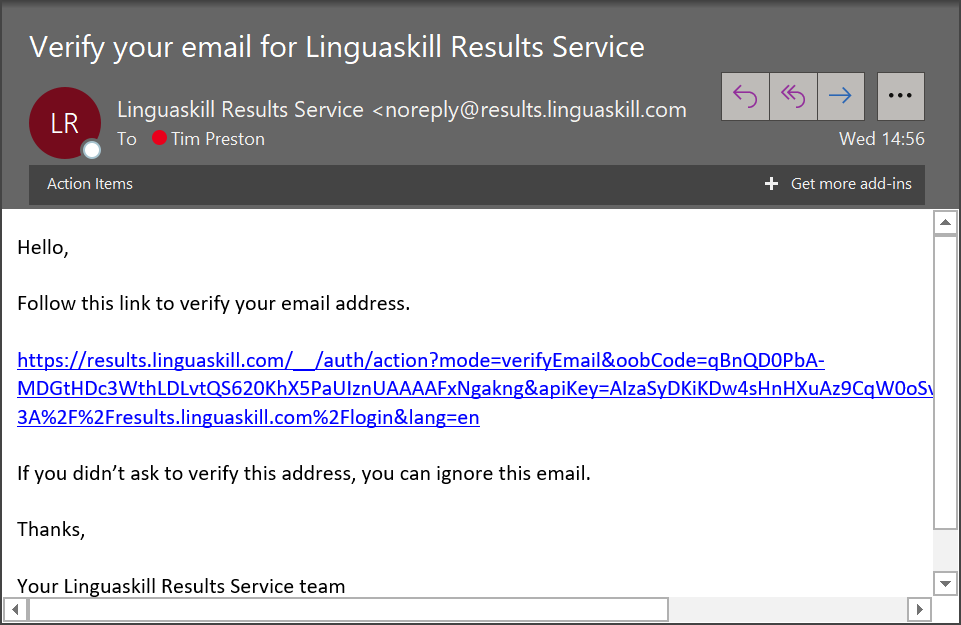 If you can't find the email, please be sure to check your Junk folders.
Once you have registered you can then login using your email address and password.
How to check candidate results
1. Click Check a result then enter the candidates details into the form and click Submit
You must enter the details exactly as they appear on the Test Report for the system to find the candidate.
Test Reports produced prior to 3rd April 2020 will have the username in the top right under 'Reference No.' in the format 'CentreNumberUsername', for example 'GB599username@email.com.' You just need to enter their username into the form, for example 'username@email.com'
Test Reports produced after 3rd April will have the Centre Number and Username separated to make it easy to find.
For their Average Score, enter the number as it appears on their Test Report. If they received 180+, enter it as "180+" on the form.
If the result is valid, the system will confirm it: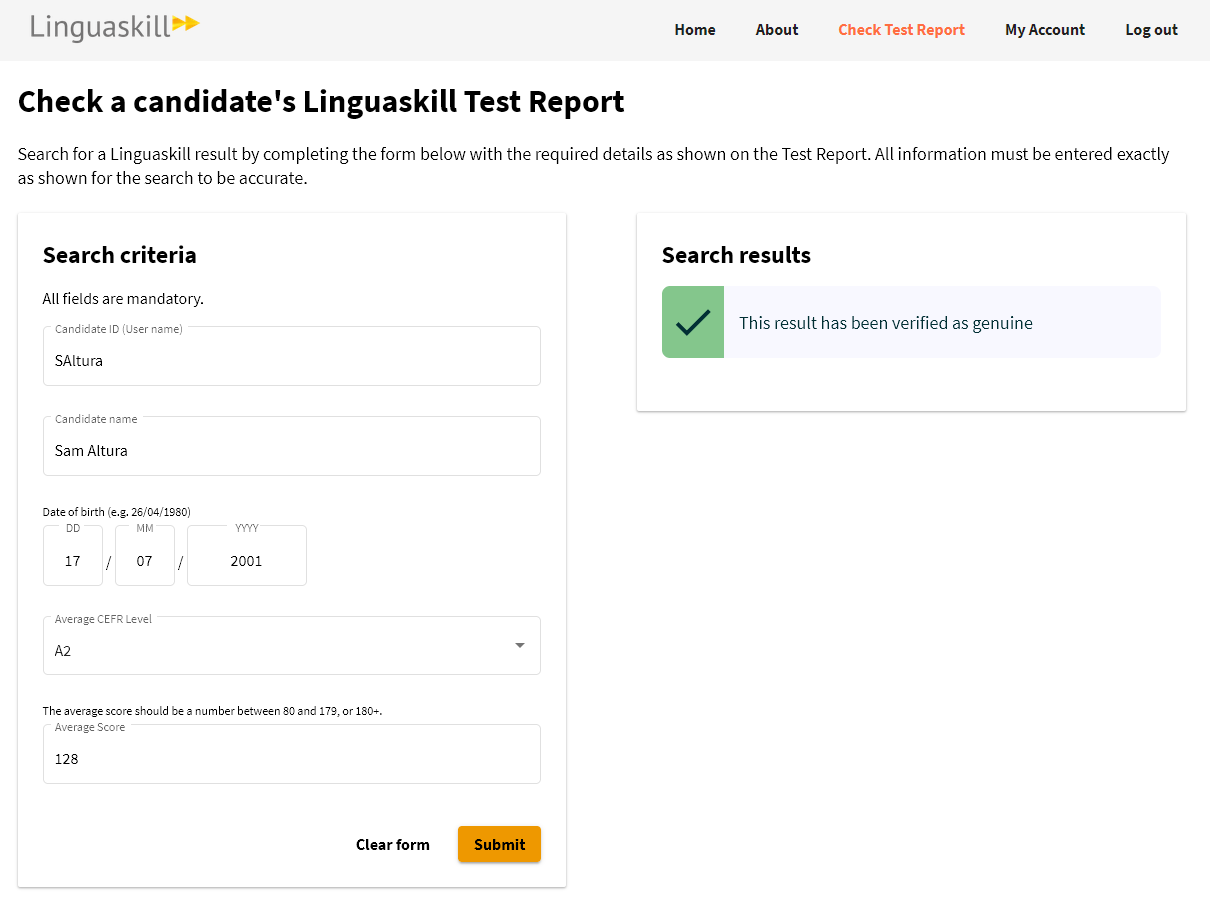 If the result is not valid, the system will return a red cross.
This will happen if you have entered any of their details incorrectly, so please double check their details and try again.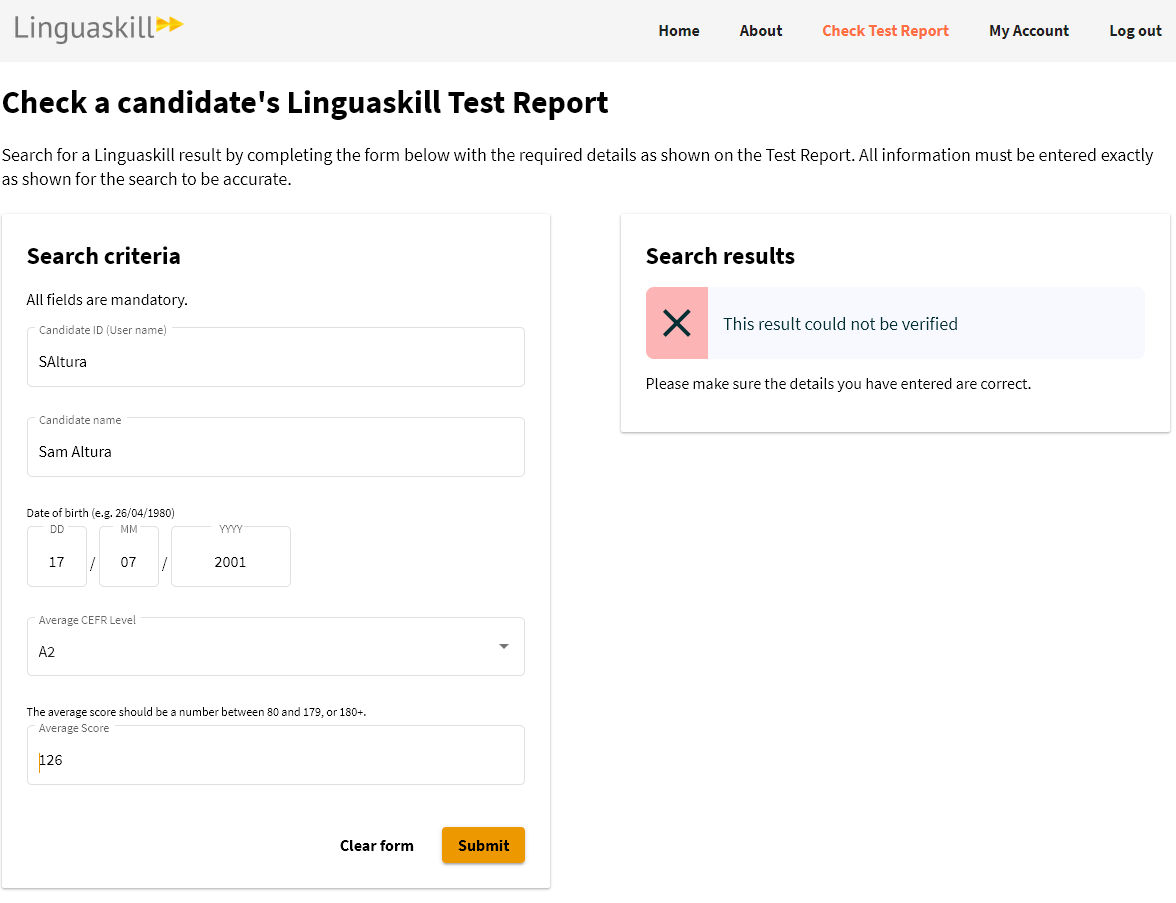 How to change your password
1. Click on My Account. You can then enter your Current Password, and Enter and Confirm a new password. Click Save to set the new password.
Passwords must be at least 8 characters long.