If the recording isn't successful, you may see an error such as: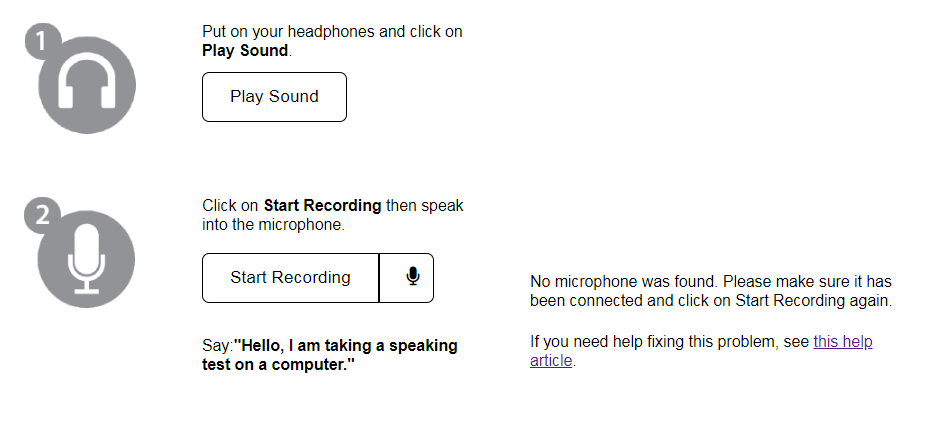 Or like this: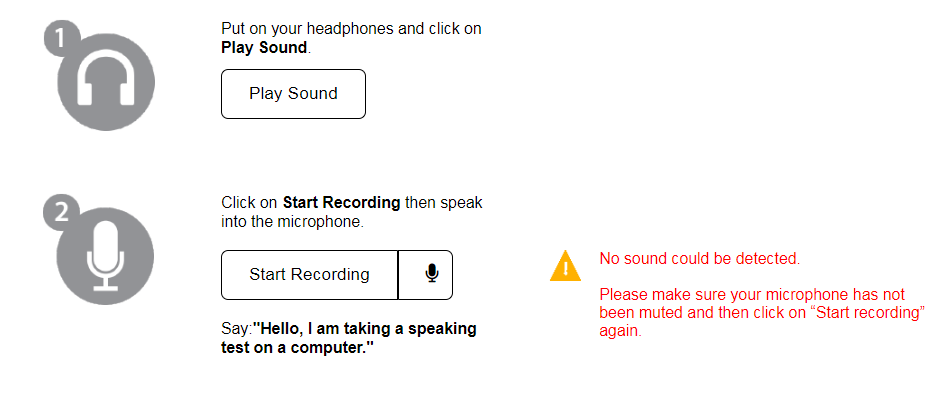 If you are getting an error or otherwise having problems getting the microphone to work, please check each of the following:
The headset is set up correctly
View the guide for this here.
The following points need to be checked:
Ensure you only have one headset enabled
Adjust PC and Headset Volume
Ensure the headset is not muted
Check the headset can record
Ensure the microphone is neither too close or too far from the candidate's mouth
The settings in any Third Party Sound Controller Applications are correct, or the application is disabled
Once you have checked each of the above settings and they're all set correctly, you can try the recording check on the test again to check it is now working okay.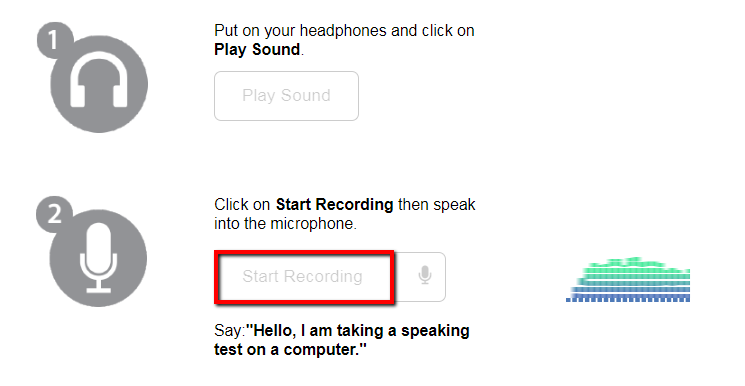 If the error still occurs, please try closing the test browser window and loading it up again.
Compatible Browser
Ensure you are using a HTML5 compatible browser:
Google Chrome
Mozilla Firefox
Microsoft Internet Explorer is not compatible and cannot be used.
Speaking Test Setup Diagnostic Tool
At the bottom of any page on Metrica is a link to the Speaking Test Setup Diagnostics Tool.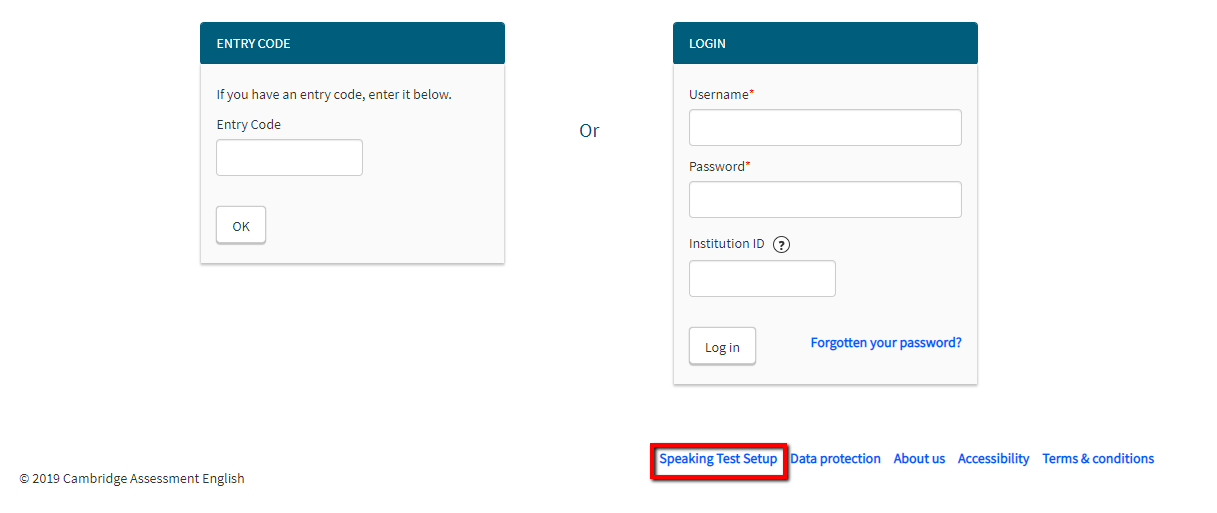 This can be used at any time to check your Operating System and Browser are compatible with the test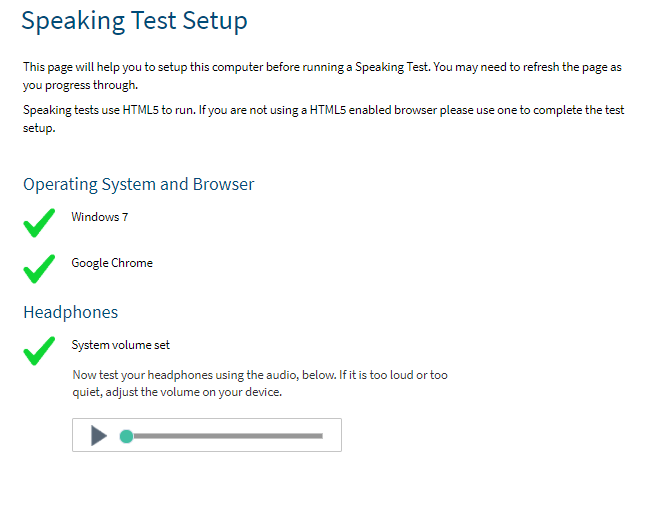 Upload Failed
The Linguaskill exam requires a constant Internet connection throughout the test as questions and responses are uploaded and downloaded as the exam progresses. If the Internet is disconnected for any reason, the exam will not run correctly. Once the Internet connection has been restored, you may need to close the exam window and open it again for the exam to resume. It will then resume from the next question the answer had not uploaded for.
Further Support
If you are unable to get the recording to work after following these steps, please contact us for further assistance on:
+44(0) 1223 553997