If you have candidates who have already taken a test and are taking a test again you can link their accounts so that the candidates only need one login to access both tests.
How do I link existing candidate accounts?
There are two ways to do this prior to the test:
1. You can make the entry for the candidate's second test using an Entry Code.

The candidate will use the Entry Code to access their tests and will fill in their own details at the beginning of the test. If the details they enter match the details that they entered when they took their first test the system will automatically link the two accounts.

Full instructions for making an entry using an Entry Code can be found in the Adding Entries - Entry Codes article.
2. You can make the entry for the candidate's second test by searching for the candidate's existing account.

Full instructions for making an entry by searching for an existing account can be found in the Adding Existing Candidates article.
In order to link a candidate's results for multiple components, it's necessary for the candidate to take all of the components under the same Institution ID/centre number (e.g GB100 or 12345).
Account Merge
If a candidates test was not linked correctly using the methods above, it is possible to manually link their accounts into one. This will then allow them to receive all components scores on a single Test Report.
Please note, candidates must have done all tests within 6 months of each other to appear on the same Test Report.
How to merge candidate accounts
For the merge tool to find the candidate, they must have logged in with their actual Log In details, not just accessed with an Entry Code. If they haven't accessed with their Log In, please ask them to do this for each of their accounts first. They would have received an auto email when they originally did the test to set up a Log In. If they have not logged in, this search will not display them yet.
If the candidate is not available to login to their account, you can set a password and login for them by navigating to My Instituion, then Candidates, finding their account with the Search and clicking on their Username: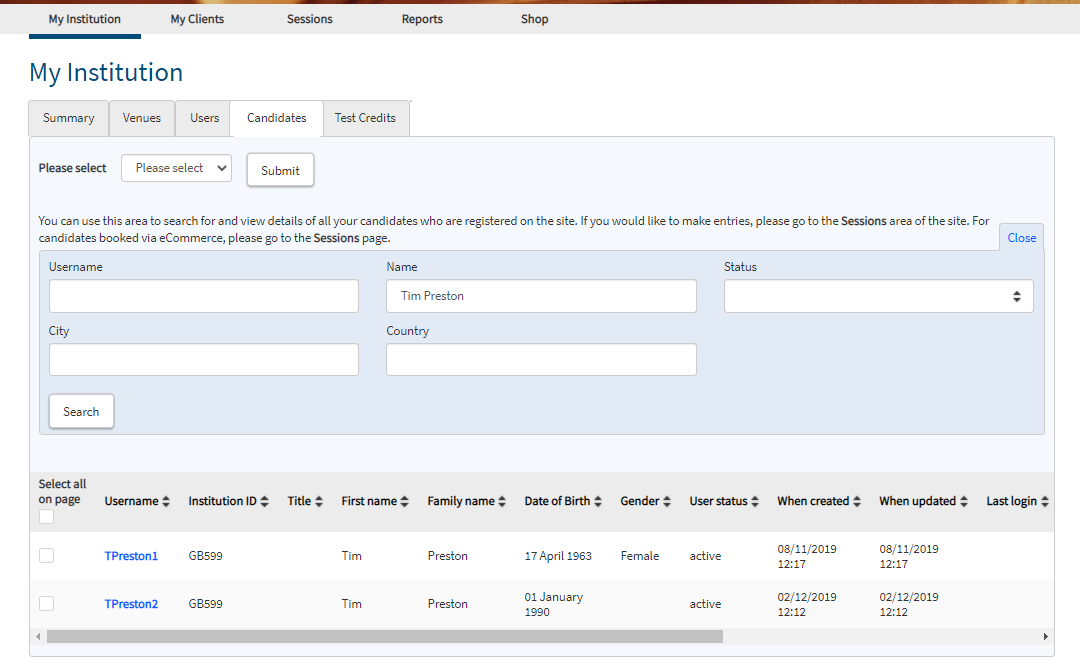 At the bottom of the page, click Set Password. This will allow you to set a new password, and you can then login to their account. You'll need to repeat this for their other accounts that need merging.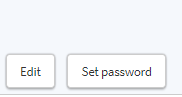 1. As an example, this candidate has been set up with a separate account for Reading & Listening, and Writing. So when they log in to either, they'll just see the one test: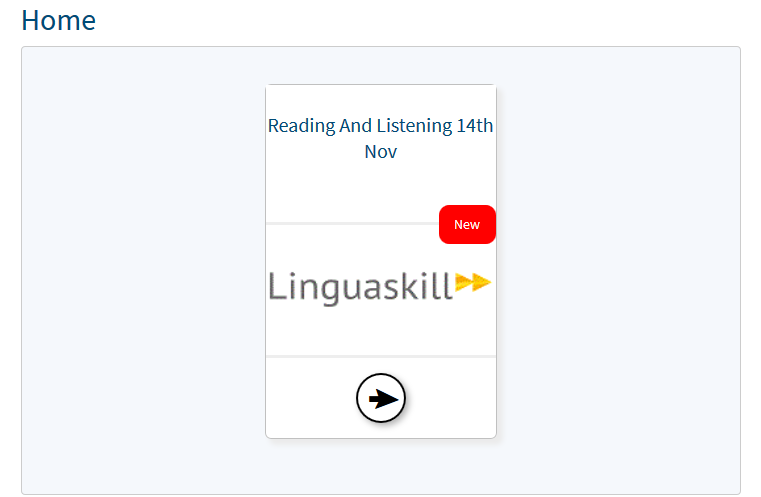 2. To merge the accounts, click on Reports and then Account Merge.
3. This will bring up the Duplicate Account Search window. Enter any details you have for the candidate you wish to merge accounts for. Only the First Name is mandatory, but it may be helpful to put in some additional details if that would return too many results. If the search returns more than 20 results, the system will not return results but instead prompt you to refine the search.
In order for the search to return results, the relevant accounts must show matching First Names. If you are aware that two or more accounts were created for the same candidate due to, for example, different spellings of the First Name, it will be necessary to correct the spelling on all known accounts first before attempting to merge the accounts.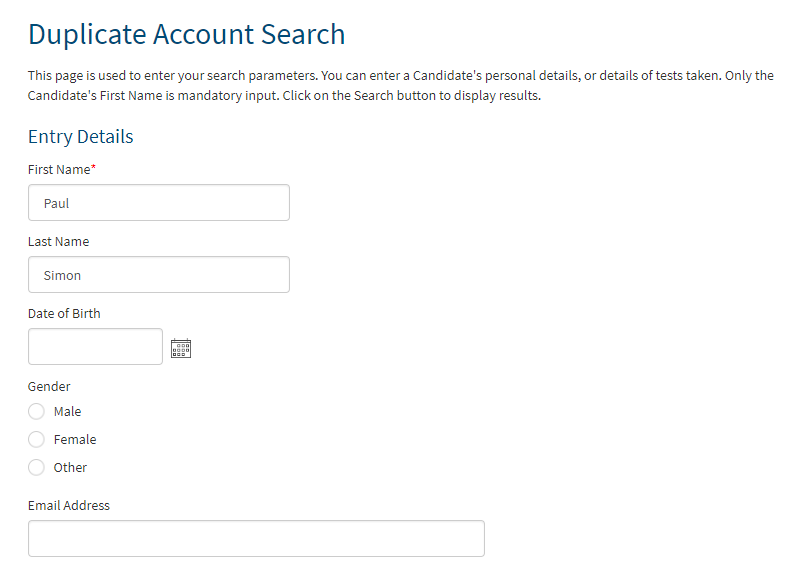 4. The search results will display. Click the tick box for Compare for any you think should be linked and select Compare Selected Accounts. If you cannot find your candidate here, please ensure they have logged in follow the instructions at the top of this section.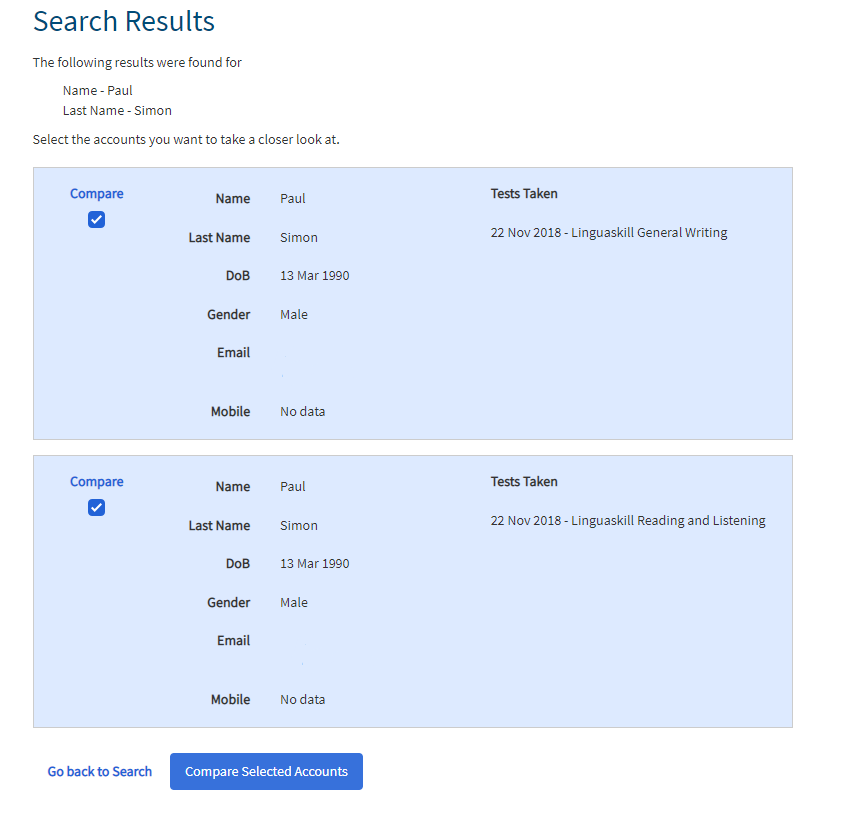 5. The next screen will display which details match or not. Select any you wish to combine if needed and click Merge Selected Accounts.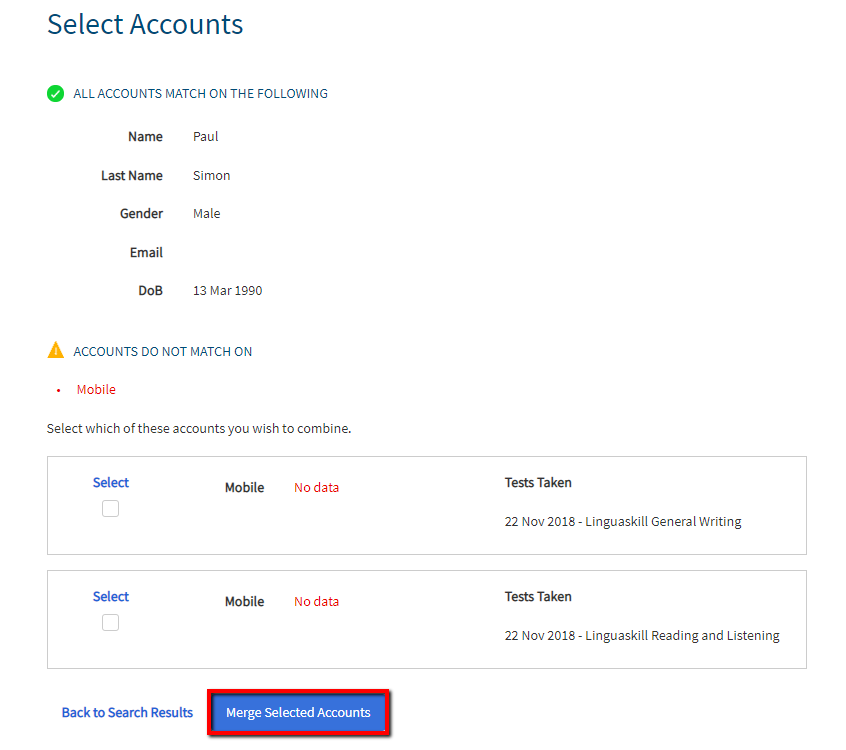 6. The details for the candidate will appear for you to select the correct version. If any are wrong, click Edit and select the correct data. Once done, click Save and Complete.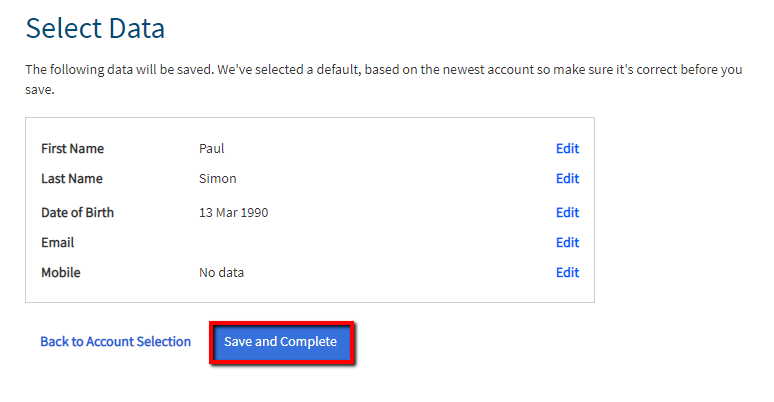 7. Click OK on the subsequent confirmation messages. The accounts will now be merged into one, and the candidate can get all of these results on a single Test Report.
The other account will be inactive now.