Searching for an existing candidate
If candidates already have an account and exist in another session, you can add them directly into a session.
This method is useful if candidates already have accounts and guarantees their account are linked correctly for each exam.
You can re-add a login to the same session after a candidate has taken a test. This will allow the candidate to take the test again using the same login. If the candidate has taken a test multiple times their Test Report Form will display their best result for a selected 6 month period.
How to add an existing candidate
1. Log into the Cambridge English Test Portal
URL: https://www.metritests.com/metrica
2. Click Sessions
3. Locate the session you wish to import candidate into and click the Session Name

4. Click Add Entries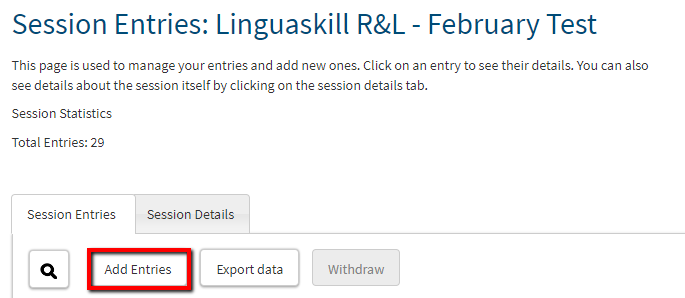 5. Click Search Existing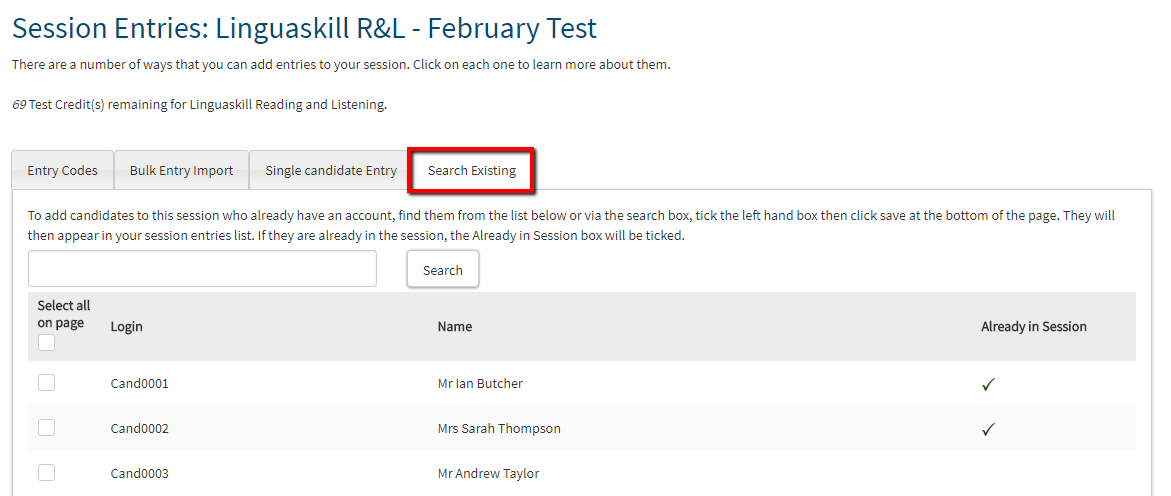 6. Use the search bar at the top to search for a particular candidate if needed

7. Click the tickbox next to each candidate you wish to add to the session

8. Click Save

9. The candidate will now appear in the entries list for this session, and will have an entry code to access this test.

Once you have added your entries you will be ready to run some tests.
Instructions for generating the candidate log in information or withdrawing any entries you want to remove from the session can be found here.